Lazar Ika
MPharm
About me
---
Highly motivated, dedicated, optimal-solution-seeking, good‑spirited, inquisitive, forward‑thinking, fast and always learning pharmacist starting a career in software development.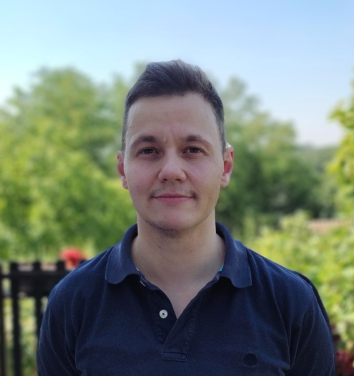 I am actively looking for internships and eagerly looking forward to starting working and contributing again! :D
I speak Java, MySQL, HTML, CSS and JavaScript, currently focusing on Java.
When it comes to frameworks, I am learning Spring and Hibernate at this time.
One of the benefits I bring to the table is proven experience in the workforce. I have a rich history of high productivity in very intellectually demanding, multidisciplinary positions, measurable outcomes of which are denoted in my resume.
I am quick to understand new concepts, which comes prepackaged with my innate drive to always learn. I am naturally trying to make myself, my work, my environment, and my overall impact - better.
I strongly feel people should have a positive impact on each other's lives, and I am doing my best to live accordingly. I think people should be happy and satisfied with their work, and I believe that those positive feelings naturally lead to better and more creative outcomes.
Apart from playing with my keyboard, I love spending time with people I love, having meaningful connections, dancing, listening to Impact Theory and similar conversations, learning about philosophy, psychology, and sociology, and I love the time I get to spend in nature. I have shared some of my photos here.
Portfolio
---
Projects I had created along my learning path.
To see them in action, click the corresponding links, or view source code on GitHub.
Java
(Spring & Hibernate, Spring Security, Maven)
user authentication, and registration
V5.1.2 - default security tables code
V5.1.3 - custom security tables code
MySQL - code
2020/08
Back-end project.
Currently in the process of making.
User needs to log in in order to add, edit and delete notes.
User registration is enabled.
The app uses Spring Security for user authentication, Spring MVC and Hibernate to perform CRUD operations on a MySQL DB, and JSP for the UI.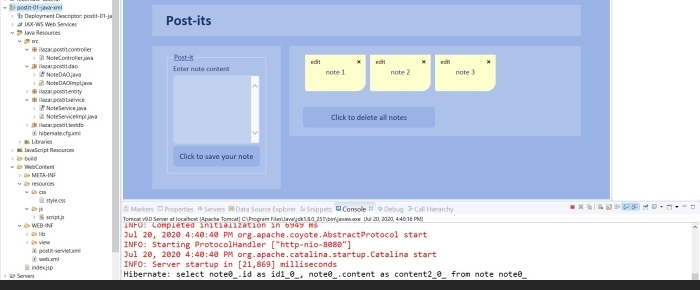 Java (Spring & Hibernate)
V5.0 - XML configuration - code
V5.1.1 - All Java config & Maven - code
MySQL - code
2020/07 | 2020/08
Back-end project.
Currently in the process of making.
User can add, edit and delete notes.
App uses Spring and Hibernate to perform CRUD operations on a MySQL DB, and JSP for the UI.

HTML CSS JavaScript
2020/01
(Source code on demand)
Calculate ibuprofen and paracetamol syrup dosage for children, based on input body weight, as quickly as possible.

HTML CSS JavaScript
2019/12
Post-it notes.
In the process of being extended into a full-stack project

HTML CSS JavaScript
2019/12
I wanted to make myself present online and showcase my work, practicing the craft I was learning.

Java SQL
Since 2020/03
Playing with Java and SQL solving katas at Codewars.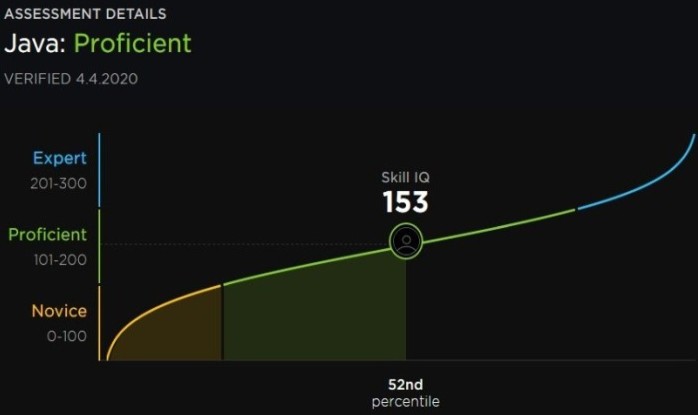 Java
2020/04
I took Pluralsight's Java proficiency test prior to taking courses in April and got Java IQ 153, 52nd percetile.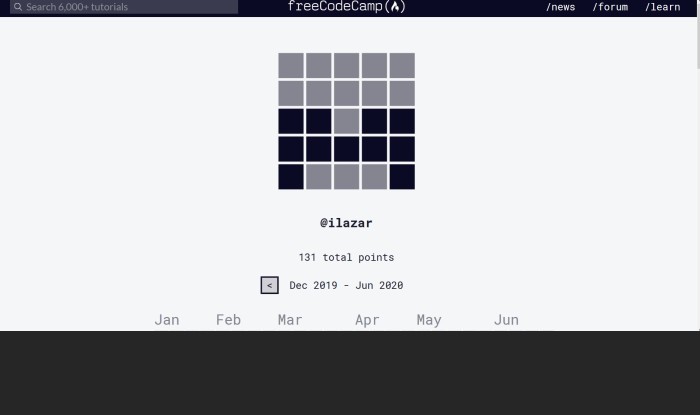 JavaScript
Since 2019/11
Solving freeCodeCamp challenges while learning JavaScript.
Experience
(Since 2014/07)
---
Pharmacy Manager
(Nov. 2015 – Aug. 2018)


Licensed Pharmacist, primary healthcare provider

(Aug. 2015 – May 2019)
@ ZUA Farmanea, Dr.Max
Pharmacy management / stock management / professional correspondence / pricing / relations with Health center healthcare providers / documentation management / patient care and counseling, meeting individual needs / Rx drugs dispensing |
Outcomes:
- mean revenue increase of 33.69% in 2017 (industry standard is 10-15%);
- above average stock parameters;
- six satisfied and motivated employees operating as a family;
- two employees mentored from their professional beginnings;
- around a thousand satisfied patients (clients);
- twelve physicians, Health center director and two RFZO employees satisfied with the cooperation with our pharmacy;
- satisfied regional manager and the institution headquarters;
---
Article registry team member
(Jun. 2018 – Oct. 2018)
@ Dr.Max
Article registry optimization (duplicates, names, codes, bar codes, categories…) / delivery registry mapping / software migration preparation / approximately 28 000 articles |
---
President of the Court of Honor, first-instance;
Assembly member
(May 2018 – present)
@ Pharmaceutical Chamber of Serbia
Skills
---
Resourceful problem solving
Top 1% IQ (according to MENSA)
Technical aptitude
Perpetual learning drive
Interpersonal skills
Humane leadership
Written correspondence
Technology
---
Java
Average
MySQL
Basic
JavaScript
Basic
HMTL
Average
CSS
Basic
Spring & Hibernate
Average
Git
Basic
Maven
Basic
Connectur@
Excellent
asw:mercantis
Very good
MS Office
(Word, Excel, PowerPoint)
Very good
References
---
Contact information omitted for privacy reasons.
* Contact me directly for my references' and iMentor's contact information.
Personal
---
These are my most tangible interests, hobbies, pastimes and passions:
dancing,
deep, meaningful conversations,
philosophy, sociology, psychology,
helping people,
music,
antiquated games (GTA: San Andreas, Test Drive Unlimited 2);
and here are some of my photos I love the most.