Lazar Ika
MPharm
About me
---
Highly motivated, dedicated, optimal-solution-seeking, good‑spirited, inquisitive, forward‑thinking, fast and always learning pharmacist starting a career in software development.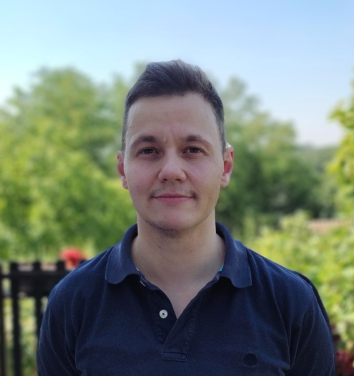 I have started learning programming about a year ago, and now I am completely hooked.
I speak Java, MySQL, HTML, CSS and JavaScript, currently focusing on Java.
When it comes to frameworks, I am learning Spring and Hibernate at this time.
One of the benefits I bring to the table is proven experience in the workforce. I have a rich history of high productivity in very intellectually demanding, multidisciplinary positions, measurable outcomes of which are denoted in my resume.
I am quick to understand new concepts, which comes prepackaged with my innate drive to always learn. I am naturally trying to make myself, my work, my environment, and my overall impact - better.
I strongly feel people should have a positive impact on each other's lives, and I am doing my best to live accordingly. I think people should be happy and satisfied with their work, and I believe that those positive feelings naturally lead to better and more creative outcomes.
Apart from playing with my keyboard, I love spending time with people I love, having meaningful connections, dancing, listening to Impact Theory and similar conversations, learning about philosophy, psychology, and sociology, and I love the time I get to spend in nature. I have shared some of my photos here.
Portfolio
---
Projects I had created along my learning path.
To see them in action, click the corresponding links, or view source code on GitHub.

HTML CSS JavaScript
2020/01
(Source code on demand)
Calculate ibuprofen and paracetamol syrup dosage for children, based on input body weight, as quickly as possible.

HTML CSS JavaScript
2019/12
Post-it notes.
In the process of being extended into a full-stack project

HTML CSS JavaScript
2019/12
I wanted to make myself present online and showcase my work, practicing the craft I was learning.

Java SQL
Since 2020/03
Playing with Java and SQL solving katas at Codewars.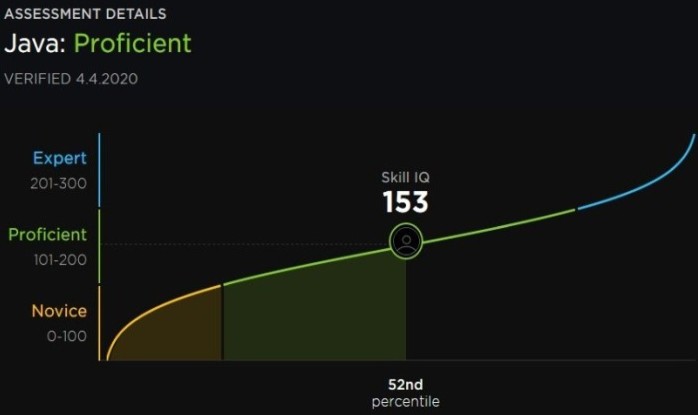 Java
2020/04
I took Pluralsight's Java proficiency test prior to taking courses in April and got Java IQ 153, 52nd percetile.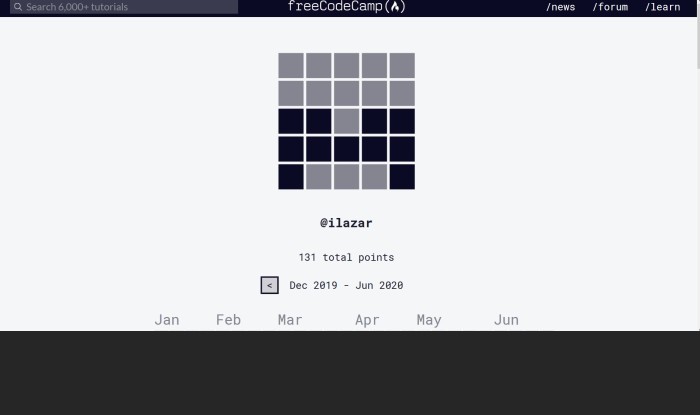 JavaScript
Since 2019/11
Solving freeCodeCamp challenges while learning JavaScript.
Experience
(Since 2014/07)
---
Pharmacy Manager
(Nov. 2015 – Aug. 2018)


Licensed Pharmacist, primary healthcare provider

(Nov. 2015 – Aug. 2018)
@ ZUA Farmanea, Dr.Max
Pharmacy management / stock management / professional correspondence / pricing / relations with Health center healthcare providers / documentation management / patient care and counseling, meeting individual needs / Rx drugs dispensing |
Outcomes:
- mean revenue increase of 33.69% in 2017 (industry standard is 10-15%);
- above average stock parameters;
- six satisfied and motivated employees operating as a family;
- two employees mentored from their professional beginnings;
- around a thousand satisfied patients (clients);
- twelve physicians, Health center director and two RFZO employees satisfied with the cooperation with our pharmacy;
- satisfied regional manager and the institution headquarters;
---
Article registry team member
(Jun. 2018 – Oct. 2018)
@ Dr.Max
Article registry optimization (duplicates, names, codes, bar codes, categories…) / delivery registry mapping / software migration preparation / approximately 28 000 articles |
---
President of the Court of Honor, first-instance;
Assembly member
(May 2018 – present)
@ Pharmaceutical Chamber of Serbia
Skills
---
Resourceful problem solving
Top 1% IQ (according to MENSA)
Technical aptitude
Perpetual learning drive
Interpersonal skills
Humane leadership
Written correspondence
Technology
---
Java
Average
MySQL
Basic
JavaScript
Basic
HMTL
Average
CSS
Basic
Connectur@
Excellent
asw:mercantis
Very good
MS Office
(Word, Excel, PowerPoint)
Very good
References
---
Contact information omitted for privacy reasons.
* Contact me directly for my references' and iMentor's contact information.
Personal
---
These are my most tangible interests, hobbies, pastimes and passions:
dancing,
deep, meaningful conversations,
philosophy, sociology, psychology,
helping people,
music,
antiquated games (GTA: San Andreas, Test Drive Unlimited 2);
and here are some of my photos I love the most.